Description
PMMA fiber optic cable transmits visible and soft light so no risk of heat damage and can be apply to heat allergic occasions.

No electrical hazard at the point of illumination. No UV rays or IR Energy. Perfect for making the star ceiling sky light in the museum, children's room and art exhibitions. (need to use together with light engine)

Waterproof cable and not charged so no risk of electric shock and fit for many environments. Such as swimming pool, steam showers, saunas and so on.

Specification of fiber optic strands: diameter - 0.03in/0.75mm, length - 6.5ft/2m, quantity - 1bundle(100pcs). This package WITHOUT any light source.

Long lifespan and low maintenance.
Techincal Specification
Input voltage:AC86-265V                         POWER: 16W
COLOR:    RGB                                  LED:        RGB  LED
Net Weight:535g                                Gross Weight: 605g
Light source device size:L115*W95*H55mm                   Light body material:Aluminum                     
Remoter dimension: 113.5× W55.5 × H22.5mm      Package Size:L220*W127*H65mm  
Lifetime:   50,000 hours                           Warranty:       2 years
Remote instructions: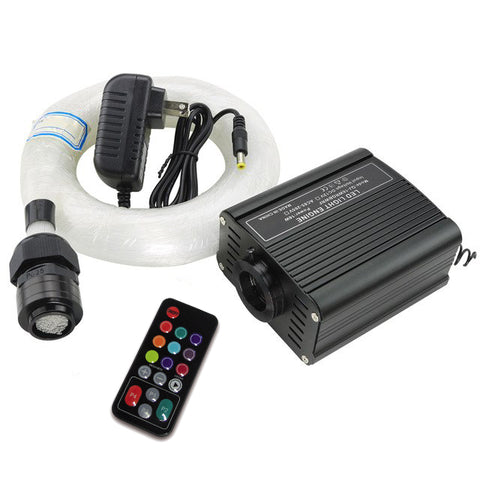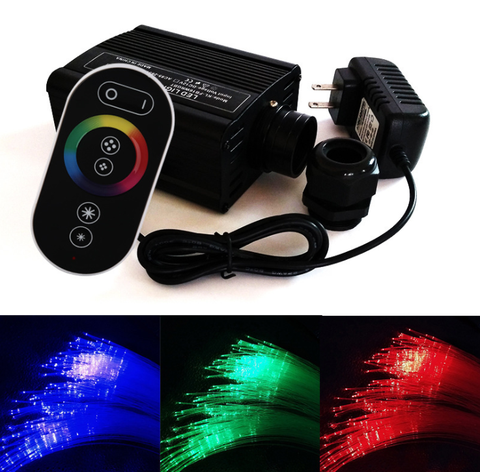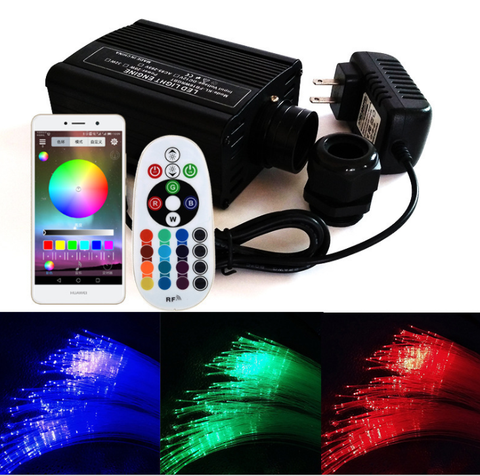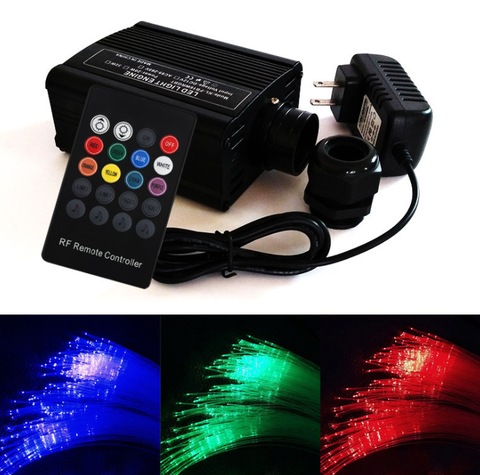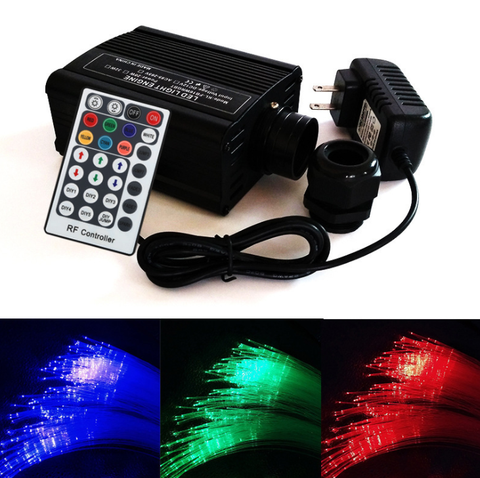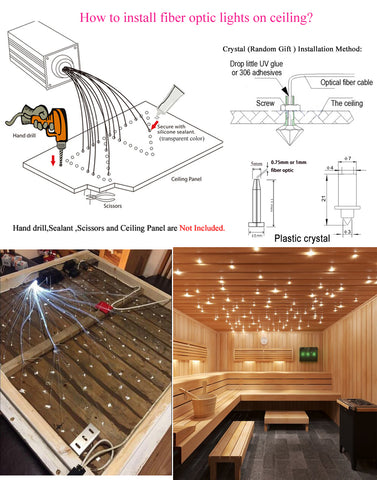 automatic color changing sauna room light
automatic color changing sauna room light
automatic color changing sauna room light