Description
Infrared  heaters heat the surrounding air, hot air stays at the ceiling and the heat is distributed unevenly. Fuwarm infrared technology works more efficiently and evenly by heating objects rather than the air, and using a fraction of the electricity

No fan means 100% quiet and no stirred-up dust, ideal for people suffering from asthma or allergies.

Can be mounted on the wall, or on the floor with fuwarm stand support separate accessory.

Easily plug to a standard electrical 220 v outlet and does not require any professional installation.

Infrared heaters are free of maintenance and no further costs or parts to be replaced. Less than an inch thick, do not take much space and are easy to relocate.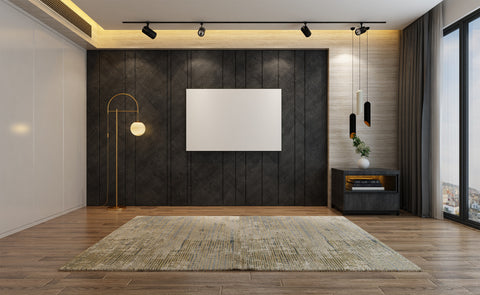 Electronic far infrared carbon fiber heating panels 
1. The Infrared Panel Heater is designed to provide an efficient, comfortable and healthy heating system for any domestic and commercial users.
2. These panel heaters can reduce air circulation and help to maintain a clean, dust-free environment.
3. All the infrared heaters can be wall or ceiling mounted.
4. A wide range of heating panels available in a huge choice of colors, sizes and styles.
Product Description
      Rated power                (wall mounting only)

     Rated power              (wall and ceiling mounting)
Powder coating + Aluminum sheet

Ingress protection ration

Aluminum

Other sizes also available

Ultra-thin Body Space-saving Wall Heater
This infrared heating panels is an innovative electric heating system, designed with carbon crystal heating films for radianting FIR heat. It has very slim boday which is very useful for space heating. Absolutely a stylish and contemporary heating solution for your beautiful home.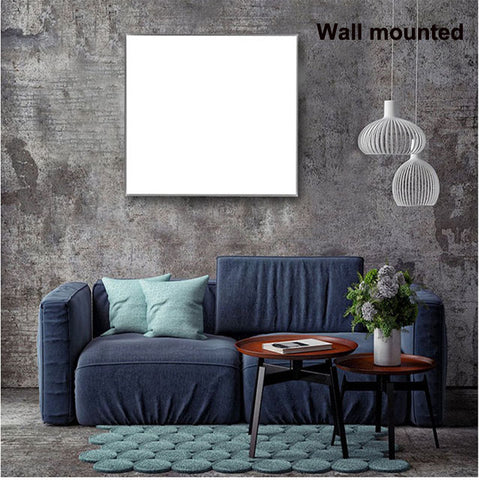 Benefit
Far infrared Technology:

Carbon crystal is a kind of modified purification of carbon particle heating product,which the short carbon fiber is modified by ball milling processing,and made into microcrystalline particles, then add far infrared emission agent, with special craft
synthetic made heating element. High quality carbon particles can generate heat more evenly,more efficient. By continually practiced and compared,we have applied most advance infrared heating technology to improve the quality of our panel heaters.
Our service:
* Quick Response—Our sales team will response to any sort of questions from customers within 1 hour during working time.
* Customize Service—We can print any image for clients who want customizable image of the panel surface.
* Packaging Service—Each piece of our heater will be packaged in a box individually with outer carton. Relevant protection materials will be applied to protect against dampness, moisture, shock and rough handling.On the packaging, the brand name and logo can be designated by purchasers if necessary.
* Transportion Service—We will recommend the most reasonable shipping solution according to customers' order quantity, delivery address and goods weight. Our staffs will help calculate the exactly freight cost once customers decide the order quantity and the mode of the transportation.
* After-sales Service— We provide a 30 days replacement and 5 years maintenance warranties.For items with DOA issue within the first thirty days from the purchase date, we will provide a replacement.During the warranty period,we will be responsible for reparing products with problem for free.